Parliamentary Service Providers
Each Provider will individually negotiate rates and services that they can provide. Although the list shows the area of residence, they may serve a wider area.
Lola Fehr, PRP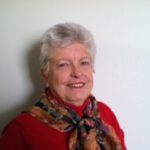 Greeley
lolafehr@comcast.net
(970) 352-3347
Lola Fehr is certified as an association executive and has worked with numerous national membership organizations serving as parliamentarian for business meetings with up to 1,000 delegates. She also serves as parliamentarian for a university faculty council during the academic school year and provides consultation to her local school district. She has provided bylaws consultation for many groups and serves as a member of three volunteer boards. She has significant education experience, including teaching a one credit course for Colorado State University. She also has a background in health care and appreciates opportunities to work with health-related groups. Lola enjoys helping groups conduct business in a culture comfortable for them while using the resource of parliamentary authority to promote efficient and effective meetings.
Kevin Tebedo, PRP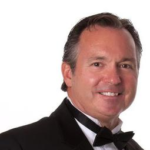 Colorado Springs
ktebedo@gmail.com
(719) 641-2474
website
MaryAnne Tebedo, PRP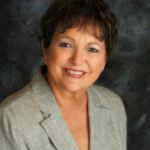 Colorado Springs
matebedo@q.com
(719) 471-2561
website
MaryAnne Tebedo has been a registered parliamentarian since 1979, following several years of involvement within her political party's organizations. She received her professional designation in 1985 while she was serving her nineteen years in the Colorado Legislature. She developed extensive understanding of parliamentary procedure in Robert's Rules of Order and Mason's Manual for legislative bodies, retiring in 2000.
MaryAnne started her parliamentarian business, Better Business Meeting Consultants, in 2001. She contracts with local, state and national political organizations and nationwide nonprofit membership associations. She is a teacher of RONR through general workshops for NAP, for clients and for the general public. MaryAnne served two terms as President of CAP and is President of the Colorado Springs Unit of the National Association of parliamentarians. MaryAnne received her certificate in Dispute Resolution from Denver University, volunteered as a mediator for the local District Attorney office and is now a meeting facilitator along with her parliamentary services/ She sings with a Colorado Springs community choir.
Donna Thompson, PRP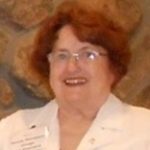 Centennial
madprez@msn.com
(303) 220-5267
Customized Workshops
Members of the Colorado Association of Parliamentarians can develop and present customized workshops for your organization or governing board at a fee to be negotiated plus expenses. Suggested topics include effective meeting management, board training, bylaws review and amendment, nominations and elections, or convention planning.
To discuss and schedule your customized workshop, contact the CAP Education Committee Chairman through the Workshop Contact Form.
Customized Workshop Contact Form
[/db_pb_fullwidth_slider]

The Colorado Association of Parliamentarians (CAP) is a non-profit, educational organization composed of parliamentarians and students interested and trained in parliamentary procedure. CAP is a division of the National Association of Parliamentarians® (NAP).
The current edition of Robert's Rules of Order, Newly Revised (RONR) is the parliamentary authority for both NAP and CAP.
Local study units are composed of students, members, registered, and professional registered members. The units generally meet monthly to study parliamentary procedure with a high level of individual participation. Members learn by doing and progress at their own rate of speed.
Contact Colorado Association of Parliamentarians